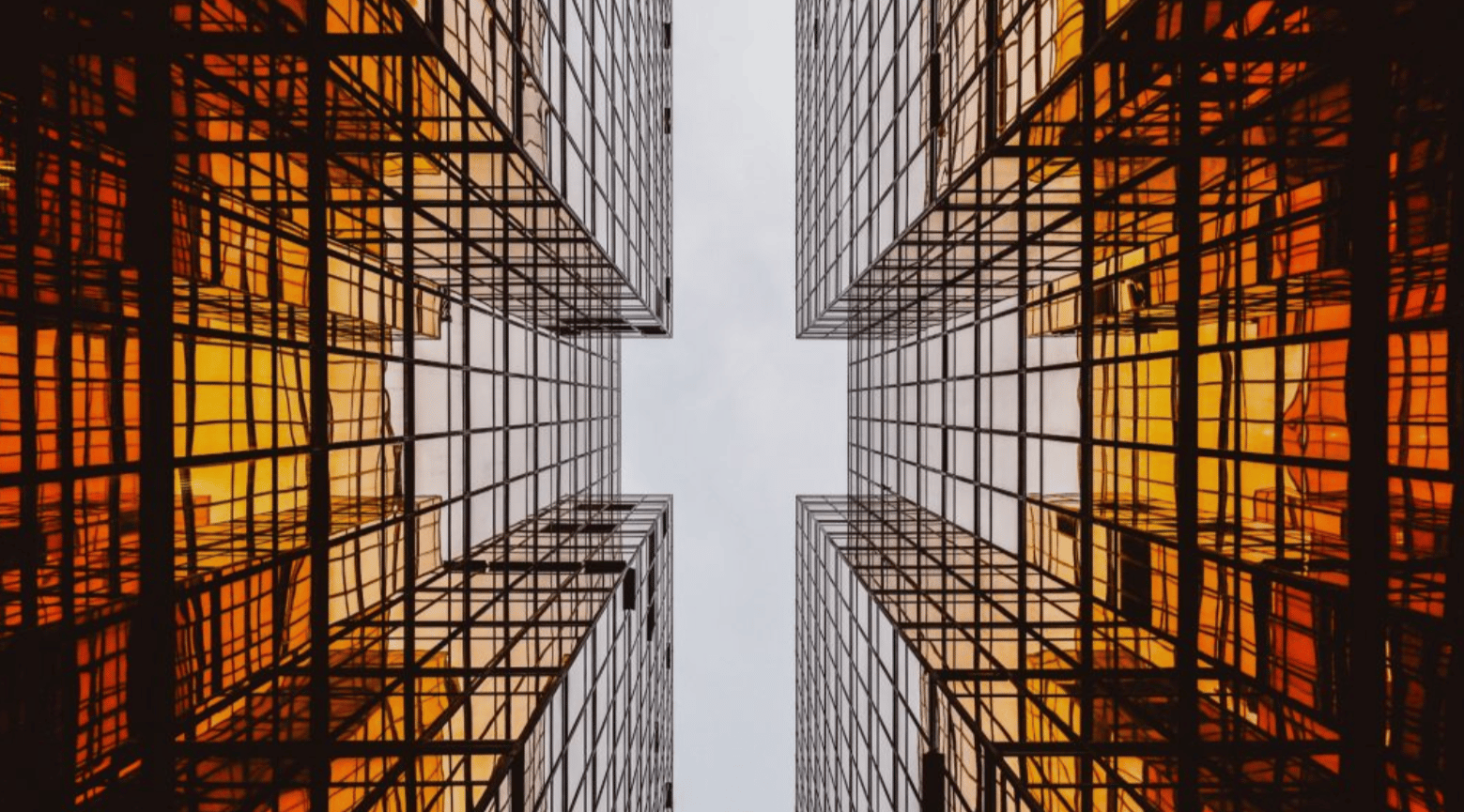 We have developed an organisational culture which places our clients first, but also gives individuals the confidence to work and grow in an enriching and engaging environment. 
At Allium Healthcare, we celebrate the ageless spirit of people and a healthier, happier ageing community. We provide and customise care to the diverse needs and preferences of our elders so that they can enjoy a fulfilling and meaningful life.
To further this great purpose, we build a team of care professionals who are equally committed in creating meaningful experiences with our elders. A career at Allium Healthcare will be a challenging but rewarding experience. See your contribution translate to better lives for our elders.
We help you be the best you; delivering great things that matter to you and our elders. If you are a dependable individual aligned to our values and share our passion for improving the ageing community, we welcome you to be a part of our team.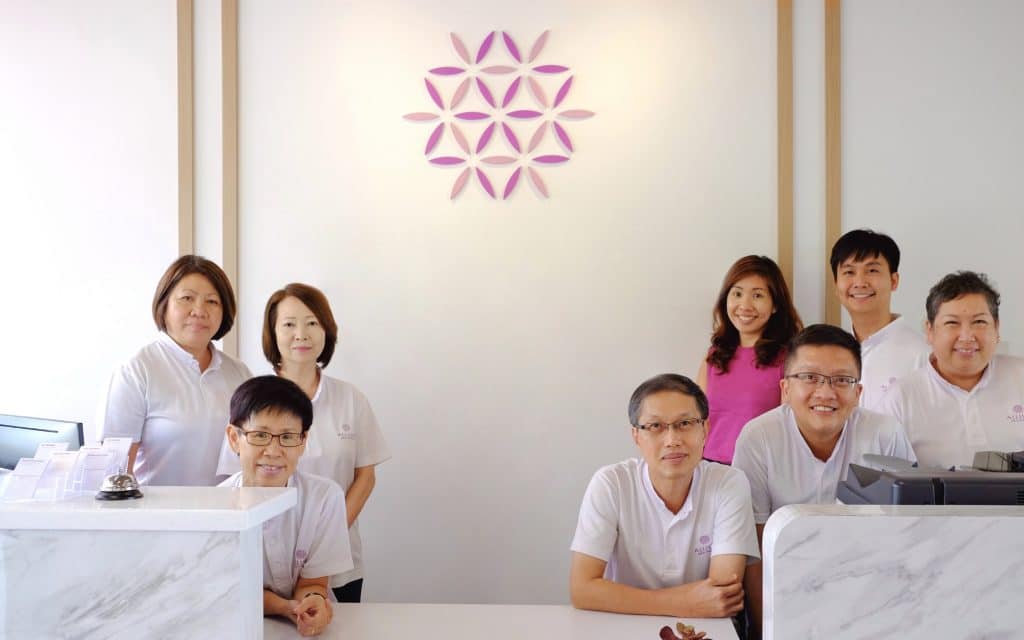 When you serve our elders with love and care, you will enjoy amazing experiences. At Allium Healthcare, you will do more than join a company, you will help us make a difference. 
Conduct client assessments during admissions as well as periodic reviews of clients' condition.
Maintain proper records of assessment and implementation of care plans on clients.
Conduct regular case discussions with the multi-disciplinary team.
Supervise the running of outreach programmes to the community, and therapeutic programmes for clients.
Coordinate, implement and monitor clinical and service quality performance indicators for continuous improvement.
Assist in collecting and maintaining statistical information needed for regular reports.
Sustain business volume with a high level of customer service and client engagement.
Bachelor/ Master's degree in Physiotherapy
Must be a fully registered Physiotherapist with Allied Health Professions Council (AHPC)
holding a valid practising certificate
Minimum 3 years of relevant working experience
Prior experience in community/ eldercare settings is advantageous
Excellent communication and interpersonal skills
Passionate about caring for frail seniors
Develop treatment plans to promote functional activity such as personal care, domestic activities, and leisure activities.
Assess and support elders with physical and cognitive disabilities.
Evaluate clients' resilience, abilities, and disabilities through assessments, observations and interviews.
Monitor, evaluate and record the client's progress according to the measurable goals described in the treatment and care plans.
Support clients' families and educate them on the therapy needs of the client.
Work together with medical, nursing and other professionals, clients and their families to develop and implement personalised care plans.
Degree or diploma in Occupational Therapy; recognised by the Allied Health Professions Council (AHPC).
Care Concierge (Healthcare Assistant)
Provide personalised care to the elders in a gentle, empathetic, efficient, and timely manner.
Treat each elder, regardless of circumstances, with consideration, dignity and respect at all times.
Review and implement all aspects of Care Plan with/for the elders.
Measure and record vital signs; temperature, blood pressure, pulse, or respiration rate, as requested by staff nurse/ case manager and/or physician.
Assist in the daily living of the elders; feeding, showering and changing diapers.
Prepare and cook simple meals and snacks for elders following nutrition guidelines, elders' dietary restrictions/allergies and preferences. Serve and assist elders with dining.
Maintain a clean and safe environment for the elders; launder personal clothing for elders, simple housekeeping such as change bed linens and/or make beds.
Assist with coordination of transport for elders and/or elders using wheelchairs or assisted walking (use of life equipment).
Minimum GCE 'N' level or equivalent
WSQ Certificate in Healthcare (Nursing) or relevant certificates will be an added advantage
Basic IT skills
Rotating Shifts
Provide personalised restorative care to clients according to clients' care plans.
Conduct group activities; exercise groups, cognitive groups and leisure groups.
Provide individual maintenance rehab for clients.
Assist therapists during rehab sessions.
Prepare inventory lists of equipment and supplies; and perform regular inventory checks and equipment maintenance.
Set-up treatment areas and equipment.
Ensure treatment rooms are neat and clean.
Assist in simple administrative matters.
Participate in company's outreach events, community mobility and outings where required.
WSQ Higher Certificate in Healthcare Support (Therapy) or equivalent
Service orientated
Part-timers will be given the flexibility to work on half-shift or odd-shift schedule
Perform, supervise and evaluate clinical nursing activities.
Maintain and improve clinical nursing standards and quality.
Orientate, supervise and evaluate clinical practice of Enrolled Nurses and care staff as and when assigned.
Coordinate total client care with all members from Nursing as well as other departments in delivering quality service to residents, relatives, visitors and volunteers.
Participate in evaluation of clinical guidance and training programs.
Ensure Nursing Care Plan (NCP) is regularly updated and care rendered is based on the outcome of the care plan.
Bachelor or Diploma in Nursing recognised by Singapore Nursing Board
Registered with the Singapore Nursing Board
2 years of relevant working experience, preferably in aged care
Interest in geriatric care
Awareness of current professional, healthcare, and ageing issues
3 Rotating Shifts
Assist Staff Nurses in executing clinical and nursing services.
Work with a team of professionals and care staff to create a safe and supportive environment for the clients and maintain service quality.
Assist in coordinating, delivering quality nursing support and rendering care to client, family members, visitors and volunteers
Assist in orientating Senior Care Concierges and Care Concierges.
If you are keen on a career in the eldercare industry, Allium Healthcare welcomes you to develop your skills and take a step towards your career aspirations. An internship with us will provide you with practical and immersive experience in an eldercare environment. Explore the possibilities and take ownership of projects as you support your department.
Our core values shape the way we perform as a business and as individuals. We aim to instil a set of values into our Allium culture so that we can grow together to bring joy to the elderly in our care. 
Celebrate the ageless spirit of people and a healthier, happier ageing community. 
To co-create rewarding aged care experiences with the communities we serve. 
We emphasise the person, not the process. Our success comes from the passion and dedication of our people. Consisting of uniquely talented but jointly dedicated individuals, our teams give their all to care for our clients and for each other.
We value individuality and recognise that different strengths together make a great team.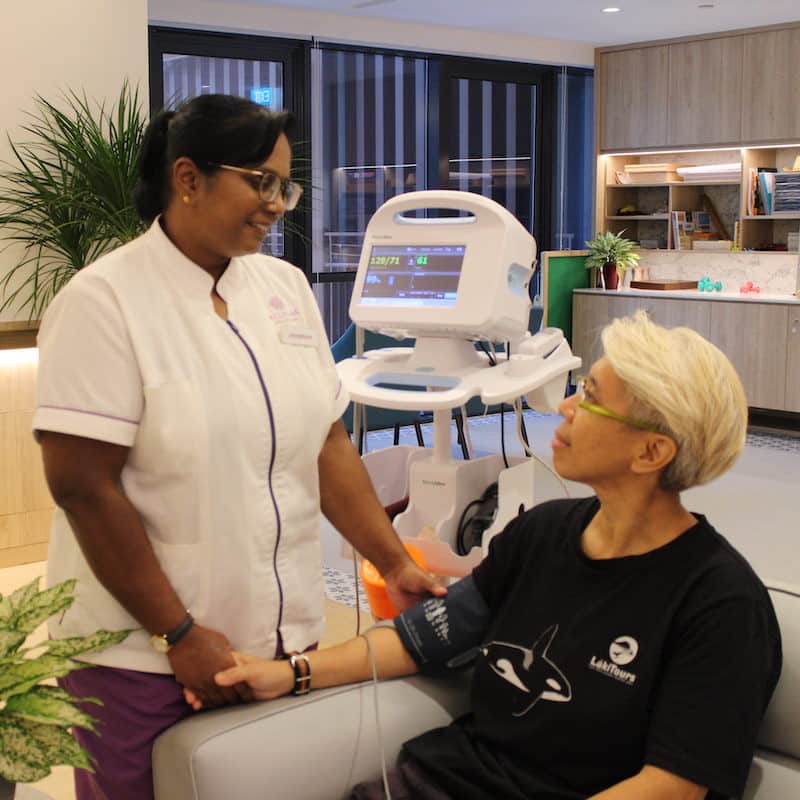 SENIOR STAFF NURSE


Josephine D/O Im
The Allium Healthcare's mission statement resonated with my belief to make an elder feel more at home. I believe the Allium care model which integrates healthcare with hospitality will enhance the quality of life for the elderly. I wish to be a part this unique yet challenging experience which can enhance my skills and knowledge. With this, I am able to provide a more meaningful life for our residents and enjoy job satisfaction.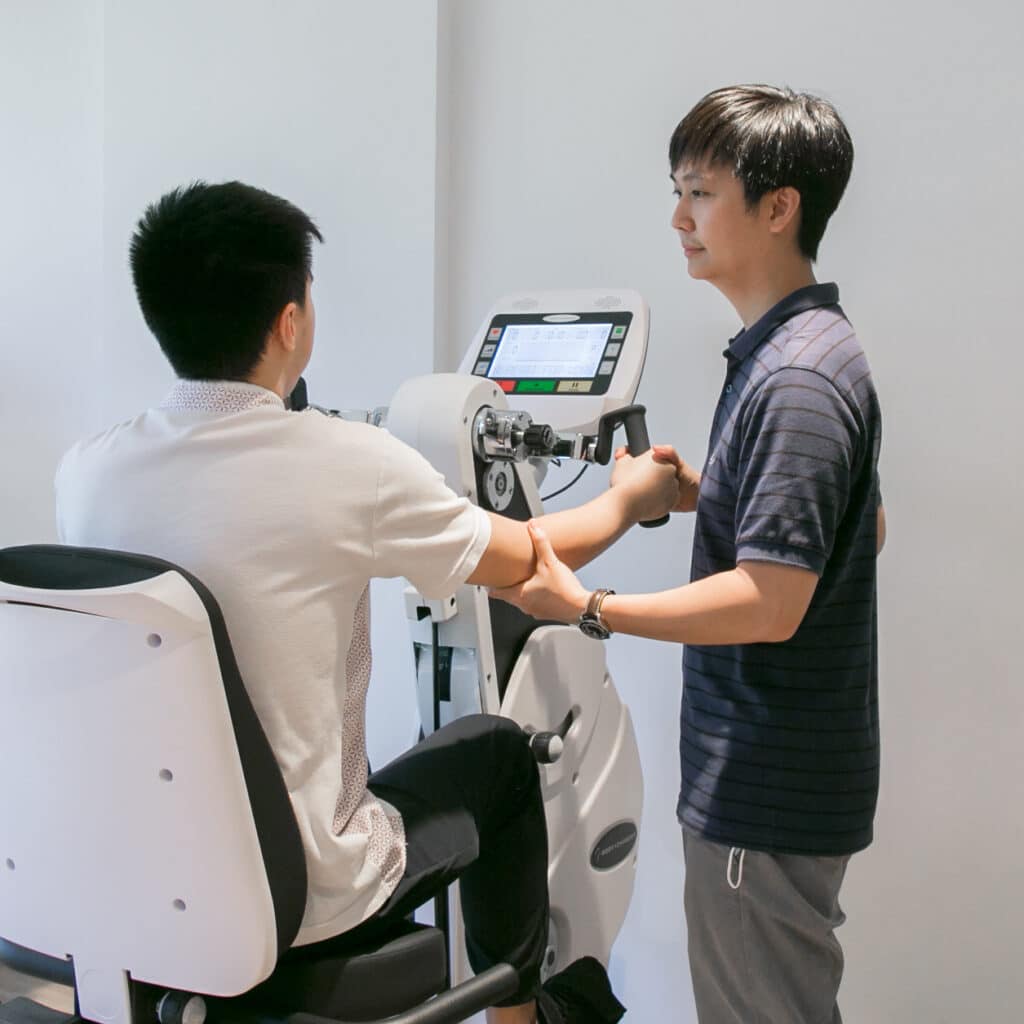 SENIOR OCCUPATIONAL THERAPIST
ALLIED HEALTH COORDINATOR


Trevor Jow
I always strive to provide the best service for my clients, and Allium Healthcare allows me to do so. As a premium healthcare provider, I have more personal time with my clients. This gives me more time to work towards their desired therapy goals. As a private company, we have to rely on ourselves for client acquisition and Allium Healthcare has taught me to be creative and ambitious. It has challenged me to think out of the box to make our services more unique than other companies. 
Our support for our people's development is weaved into the daily fabric of working life and the organisation's regular operations and discussions. We want you to feel cared for, involved and to enjoy personal and professional growth. With a suite of innovation opportunities, communication platforms and development programmes, our nurturing environment will encourage you to work hard, play hard and to be your best every day.
Life at Allium is about uniting, serving and excelling as one.
Specific, Positive and Outstanding Traits