At Allium Care Studio, our focus is on improving the quality of life of elders including those who are living with dementia. We created our Care Studio with you in mind at every step. From our Care Concierge approach to our comprehensive programmes and rehabilitation equipment, Allium Care Studio aims to provide care that is responsive to specific needs and preferences. 
Our Geriatric Care Manager takes care of your personalised care plan and coordinates services to support your needs.
Integral to our personalised care services, is maintaining a low client to staff ratio, which allows us to create individual care plans for each and every elder.
Arrive and revive at Allium Care Studio.
Our programmes support you in meeting your care goals to live independently. Our goal is to help you attain and maintain your highest possible levels of functional capability, development and well-being.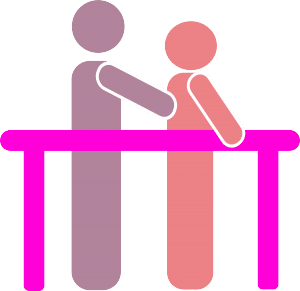 PETALS PROGRAMME
P

ersonalised

E

ffective

T

herapies for

A

gility and

L

ifelong

S

trength
Customisable for healthy or frail elders, PETALS is an individualised physiotherapy programme to improve agility, physiological capacity and energy levels to perform daily tasks. PETALS is beneficial for improving balance and strength, reducing pain and enhancing joint mobility. 
Physical Function Assessment
Our physiotherapist will conduct an assessment of physical functions related to pain and movement patterns, strength, range of motion and reflexes. This helps us to design a treatment programme that is tailored to your personal goals. Your individualised treatment involves a combination of manual exercise and therapy equipment, and may include hydrotherapy to compliment or facilitate a return to land-based rehabilitation.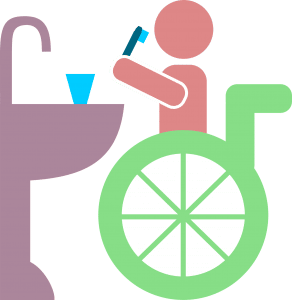 STEM PROGRAMME
S

pecialised

T

herapy to

E

nable

M

e
STEM is an occupational therapy programme designed to help elders live a more productive and independent life. It incorporates the use of meaningful activities to maximise levels of independence in daily tasks at home and in the community.
Occupational Performance Assessment
To deliver a personalised care plan, our occupational therapists conduct a comprehensive assessment to determine physical, cognitive and psychosocial abilities and take into consideration environmental factors. The assessment includes history-taking from elders and caregivers, personal goal setting and agreeing on the frequency of therapy sessions.
Occupational Therapy Services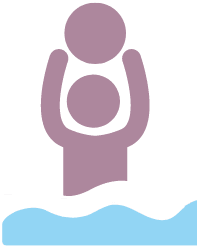 WATER THERAPY
W

arm

A

quatic

T

reatment to

E

nable

R

ecovery
Hydrotherapy is a union between water and physiotherapy. The buoyancy, warmth, hydrostatic pressure, drag and turbulence of water create a unique environment for rehabilitation; to achieve movements unattainable with land-based therapy.
Each hydrotherapy session is led by two members of the allied healthcare team; a physiotherapist and therapy assistant, who will be in the pool with you. Exercises are tailored to individual needs to compliment or facilitate a return to land-based rehabilitation.
A mechanical hoist to help you enter and exit the pool is available should you require assistance. A constant 1.1m depth, wide entry steps together with surround grab bar completes the ergonomically designed hydrotherapy pool.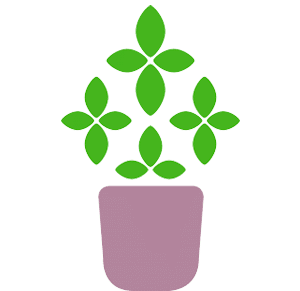 SEED PROGRAMME
S

timulate and

E

nrich to

E

ase

D

ementia
Designed to prevent mental and physical decline, improve function and enhance total well-being, SEED is a three-hour programme with targeted therapy comprising physical exercise, cognitive stimulation and personalised fun activities. This programme is specially tailored to elders with dementia or cognitive impairment. 
Multicomponent programme to increase physical activity levels and improve strength, flexibility, endurance and balance.
Social and mental stimulation activities to enhance and encourage self-confidence, maintain or cope with memory impairment, and improve problem solving skills.
Small group activities based on personal interests and hobbies to create meaningful and enriching experiences.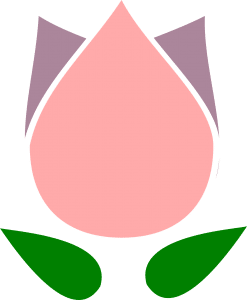 BUD PROGRAMME
BUD is a full day programme created for elders requiring care during the day. By ensuring every elder a nurturing and uplifting environment, our programme allows family members to work and offers respite to caregivers.
We welcome elders with dementia, physical frailty or elders who would like a more active social environment. BUD provides an opportunity to socialise with friends and to enjoy a wide range of activities.
The elderly in our programme participate in tailored physical exercise, cognitive stimulation and social activities to keep them as active and engaged as possible. A nutritious lunch and afternoon snacks are served to meet the requirements of dietary preferences.
BUD is available from 9 a.m. to 5 p.m. and delivers peace of mind in care transition to ensure the continuity of care support.
We are bespoke by choice and provide immediate access to specialist aged care with shorter waiting time for assessment and ensuing appointments. Our low client to staff ratio, and our high touch, interprofessional Care Team, allows for frequent sessions and flexibility with appointments to befit your schedule. We are open with health and social measures to ensure our collective safety.
Monday to Friday

9am to 5pm
Weekends and Public Holidays
closed
SEED three-hour programme

9am to 12pm and 2pm to 5pm
BUD full day programme
9am to 5pm
PETALS Physiotherapy

9am to 5pm
STEM Occupational Therapy
9am to 5pm