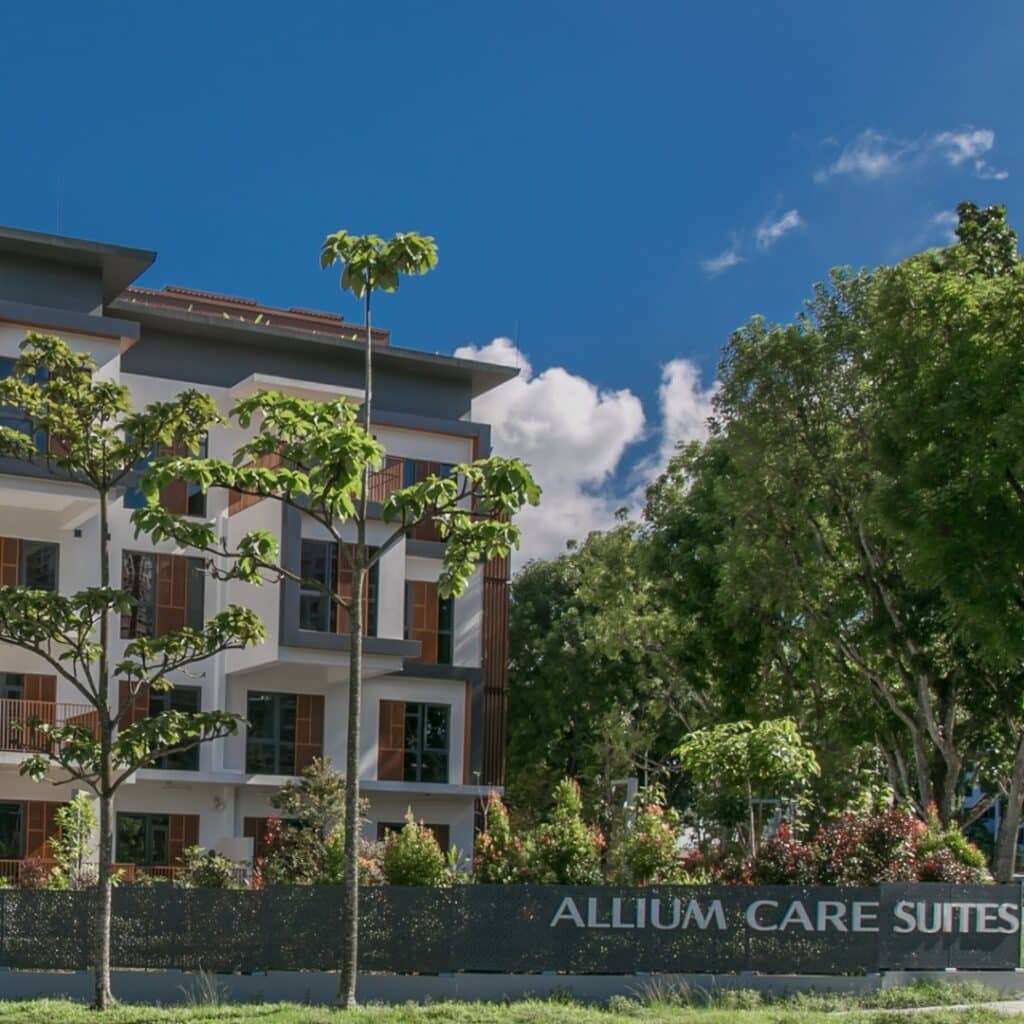 The experience of staying at Allium Care Suites is one of absolute discernment and discreet luxury. Enjoy an elegant and convenient lifestyle next to Windsor Nature Park surrounded by nature, tranquillity and complete privacy.
Allium Care Suites is all about defying perceptions of how older adults live, or choose to live their lives. We have created a consummate hospitality experience in respite and long-term care.
Our vision for Allium Care Suites was to combine the very finest of hospitality and healthcare within a bespoke sanctuary for wellness.
Welcome to Allium Care Suites.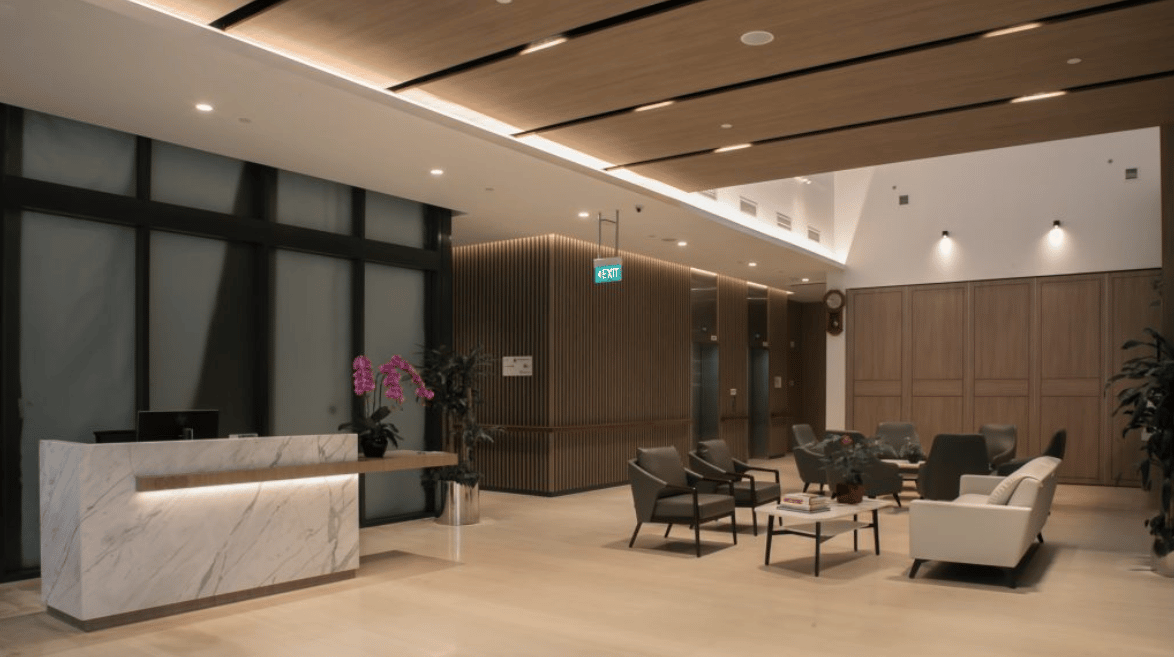 Inspired by Singapore's prestige as a biophilic City in a Garden, Metaphor Design + Architecture Pte. Ltd. designed Allium Care Suites as "suites within a garden".
More 'household' than 'nursing home', our living spaces are the first of its kind in Singapore. Comprising exclusively single and double suites, the highest standards of eldercare ergonomic design support easy living and comfort. This includes wardrobe fixtures and sanitary wares that encourage you to be as freely independent as possible.
Built with climate responsive design in mind, Allium Care Suites was awarded the Green Mark Platinum by the Building & Construction Authority (BCA) for delivering an ecologically responsible and friendly development.
Perfectly located next to the vast greenery of Windsor Nature Park, Allium Care Suites presents an oasis surrounded by lush landscapes.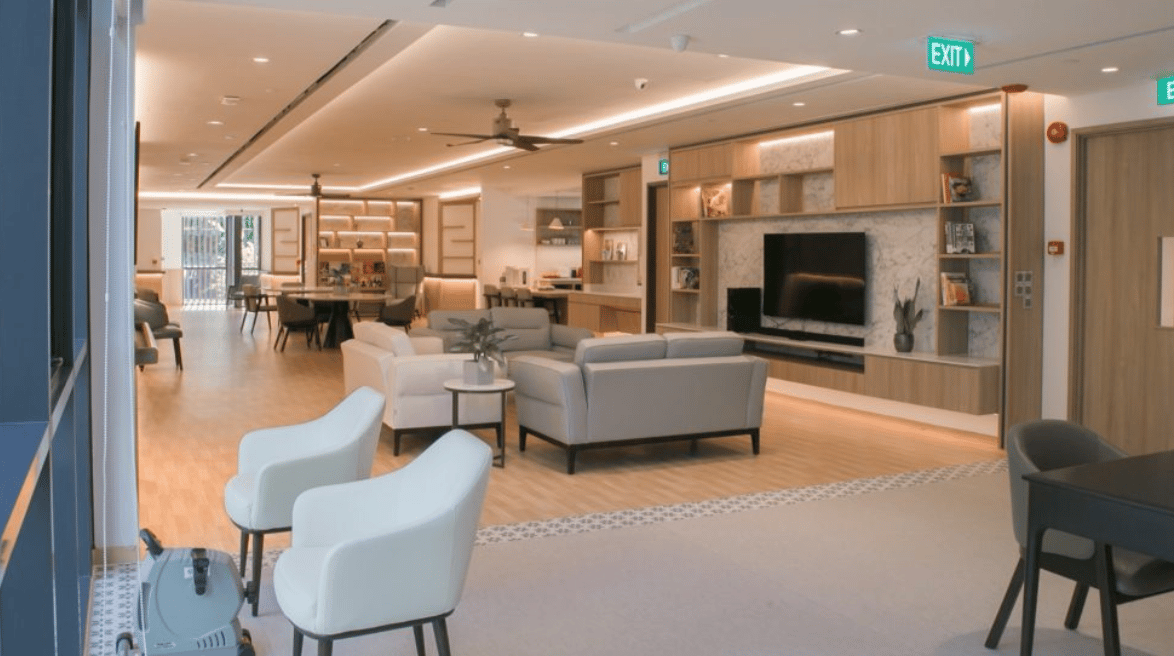 Allium Care Suites fills four levels, with a rooftop terrace and lower ground reception area and carpark, accessible by two passenger lifts and one bed lift. Conceptually, each level divides into three households with individual kitchen, living and dining space, rehabilitation area, laundry room and nurse station.
Our household concept allows for shared living experiences that nurture meaningful relationships and promote well-being.
Generously presented as single, companion and executive suites, the meticulously designed suites with largely en-suite facilities brings together the finest of hospitality and healthcare within this exclusive 5,600 sq m development. 
Wellness studio
Clinic and consultation room
Outdoor garden
Lifestyle salon
Hydrotherapy pool
Open terraces
Treatment room
Rooftop terrace
On the top floor, two executive single suites and two executive companion suites, with private living rooms and balconies, offer complete privacy with views of the surrounding verdant landscape.
Depending on your selected aspect, our suites offer views of either the Venus Drive or Upper Thomson streetscape or verdant landscape surrounding Windor Nature Park, with some extending to private balconies.
We aspire to make your residence at Allium Care Suites the best time of your life. Our skilled Care Team are happy to attend to your requirements or help arrange an event whenever the need arises.
Generously presented as single, companion and executive suites, the meticulously designed suites with largely en-suite facilities brings together the finest of hospitality and healthcare within this exclusive 5,600 sq m development. 
Every day at Allium Care Suites is an experience.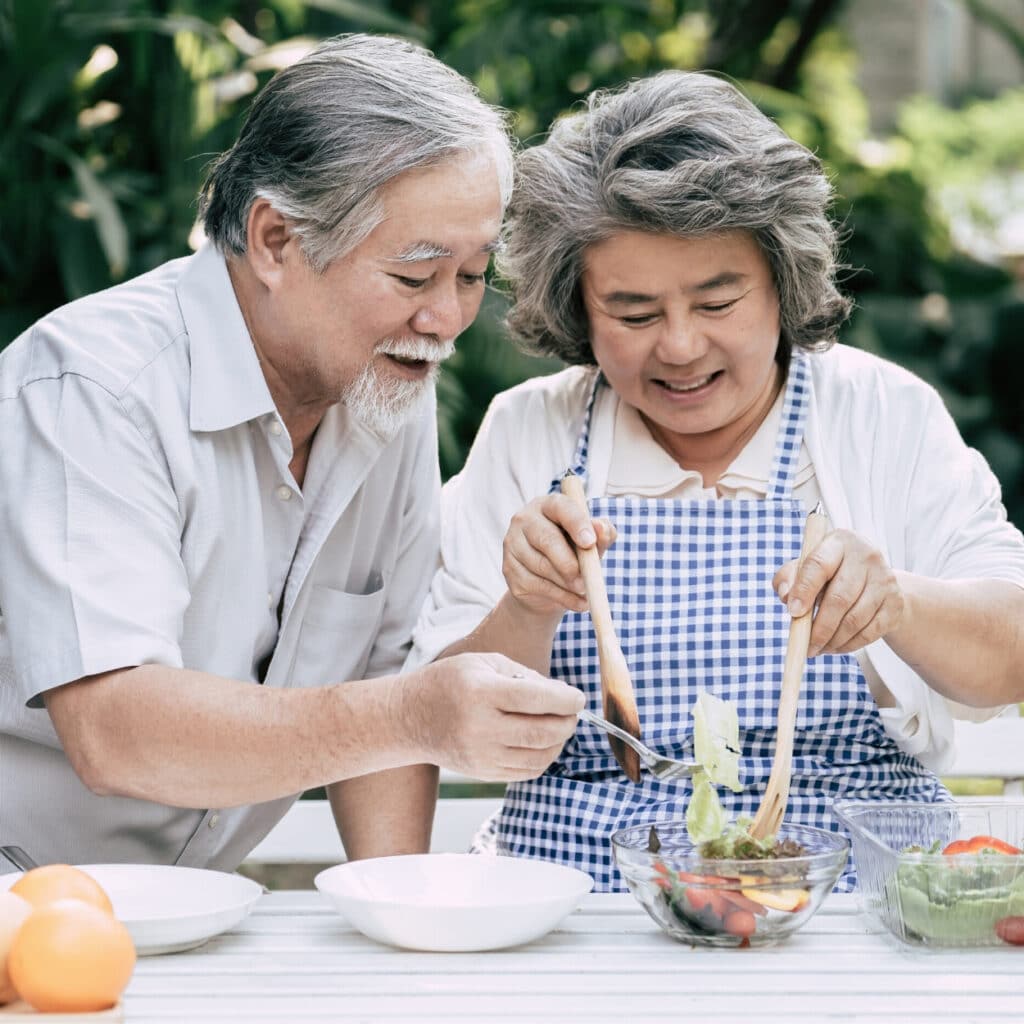 At Allium Care Suites, we actively inspire the mind and body with a wealth of enjoyable and rewarding pursuits. We continually curate weekly programmes of cultural, educational and social experiences. Guided walks and trips to places of interests, art therapy, music reminiscence, cognitive and leisure group activities stimulate the senses and create engaging sessions to provide opportunities for socialisation with your new friends and our friendly staff.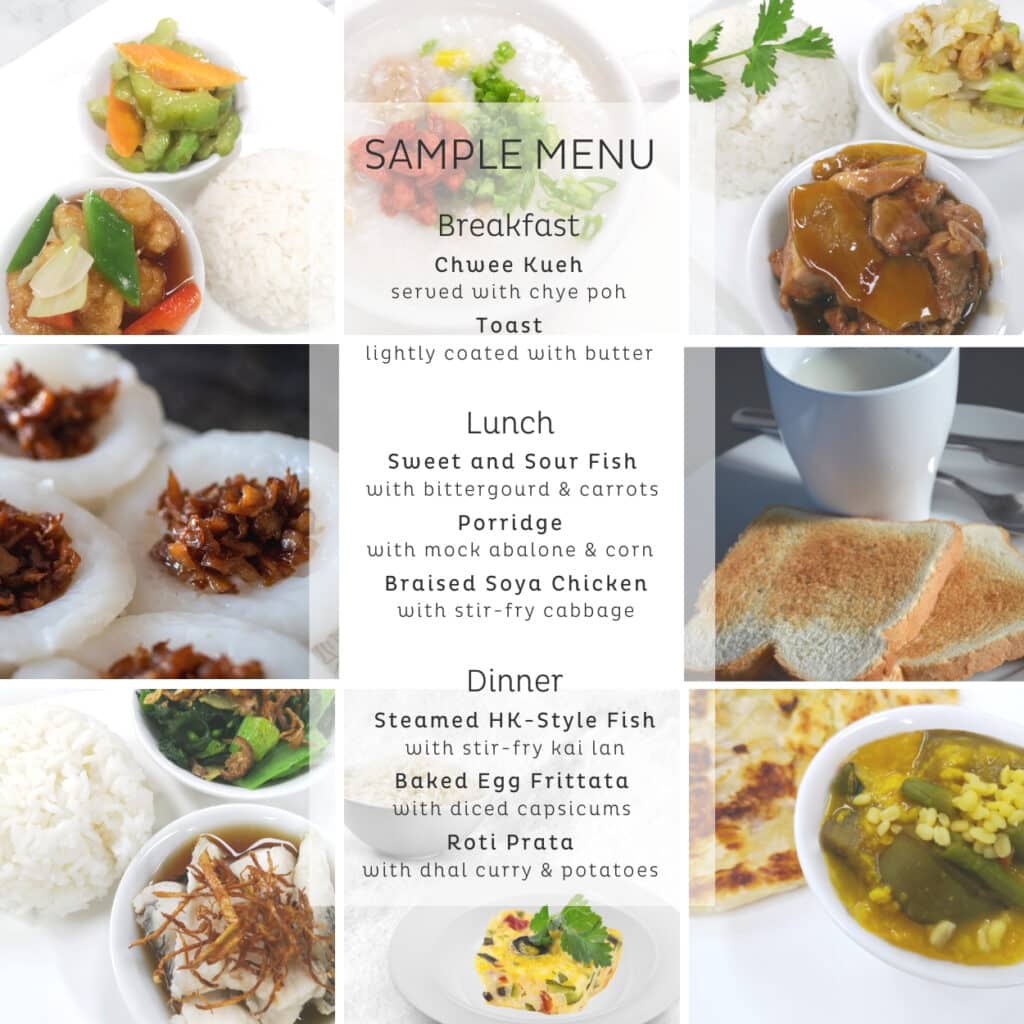 Designed for pure warmth and gastronomical pleasure, weekly menus of familiar comfort food and healthy cuisines support individual preferences and special diets. Savour a choice of light traditional Asian or continental cuisine at breakfast. Afternoon tea offers a selection of sweet and savoury treats with fine tea choices. Lunch and dinner include vegan cuisine choices. In the privacy of your suite or at our dining space, enjoy a variety of snacks at any time of the day.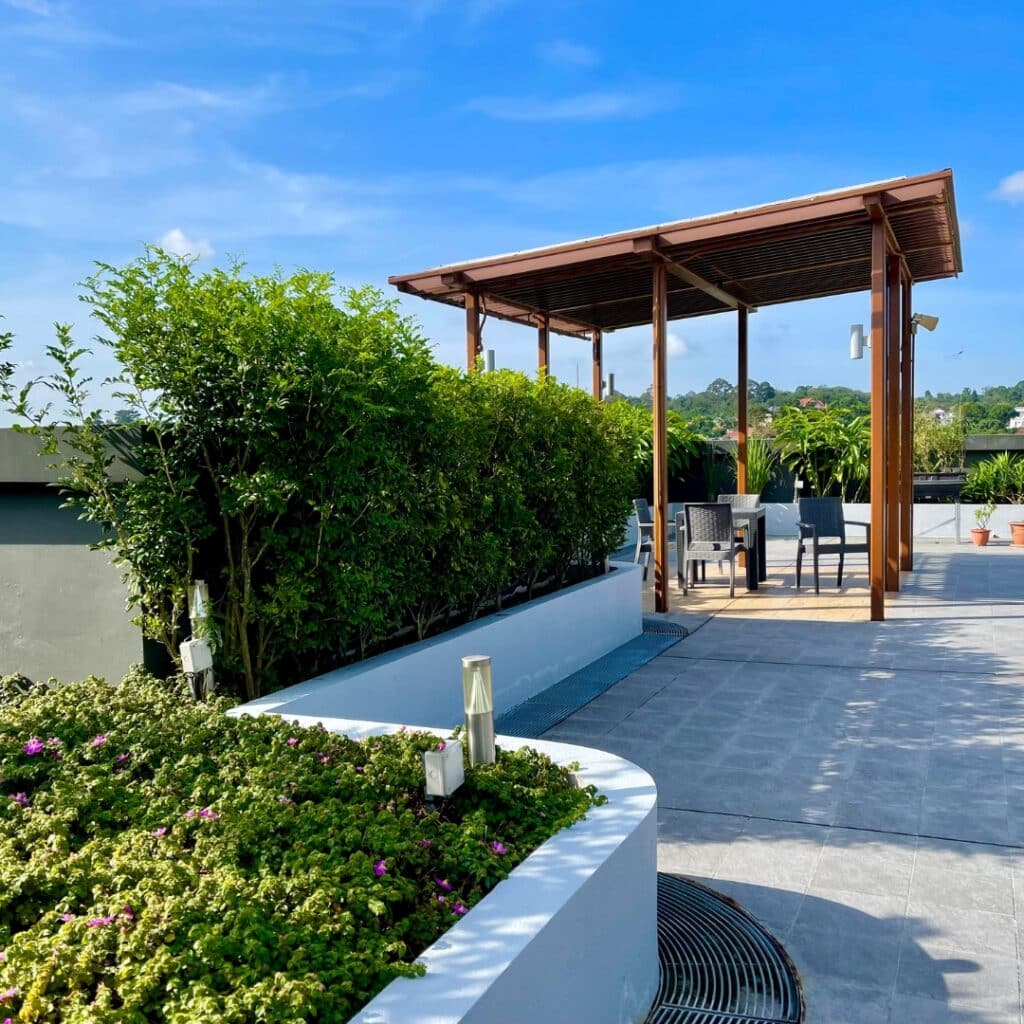 The private rooftop terrace provides a sanctuary for gardening pursuits with panoramic views of the surrounding greenery. The planting and landscaping of the terrace has been designed by acclaimed garden designer Golden Hill Landscape Pte. Ltd. Five pavilions, the largest of which encircled by therapeutic water features, present the perfect sundown al fresco dining opportunity.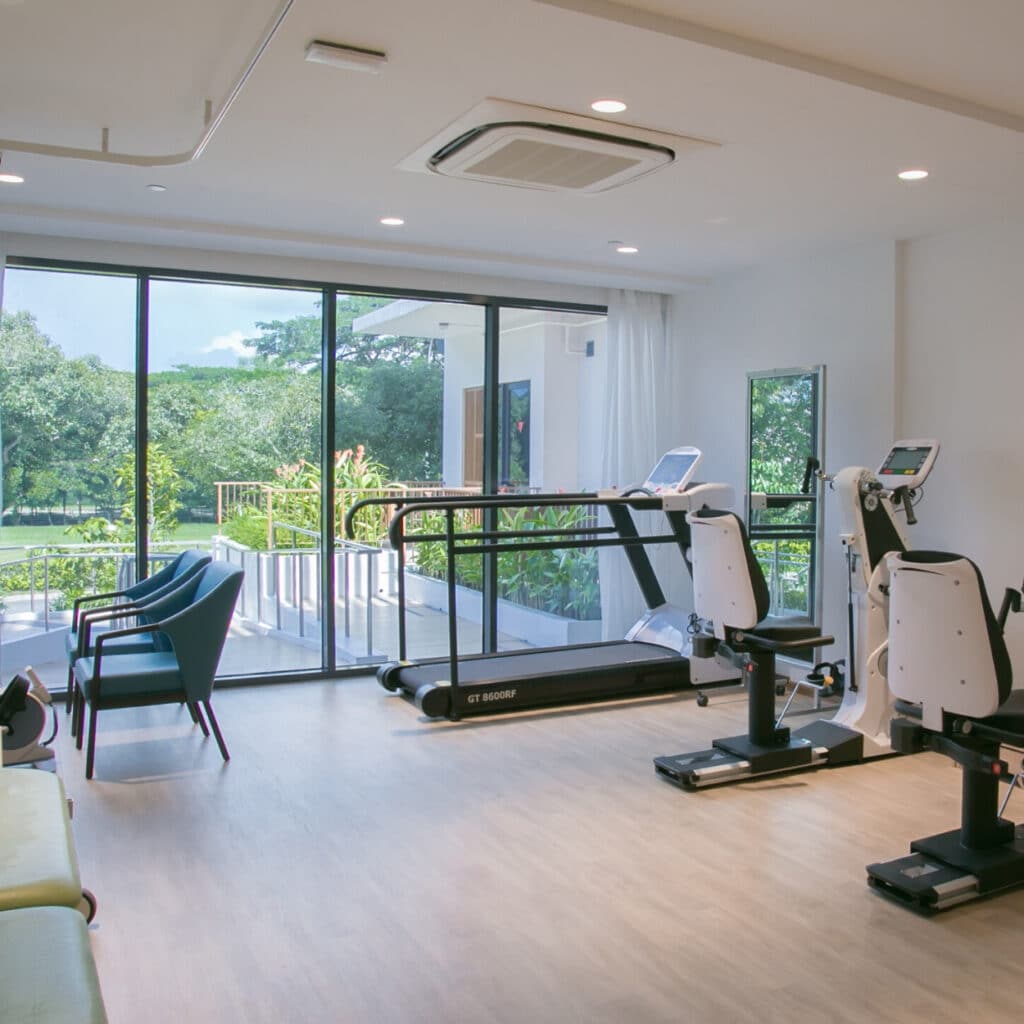 Located on the first level of Allium Care Suites, the fully equipped gym offers a complete set of rehabilitation equipment and a picturesque view of the natural greenery. With our advanced equipment to complement conventional rehabilitation, our care plans are designed to help you achieve personal goals under the skilled guidance of our allied healthcare team.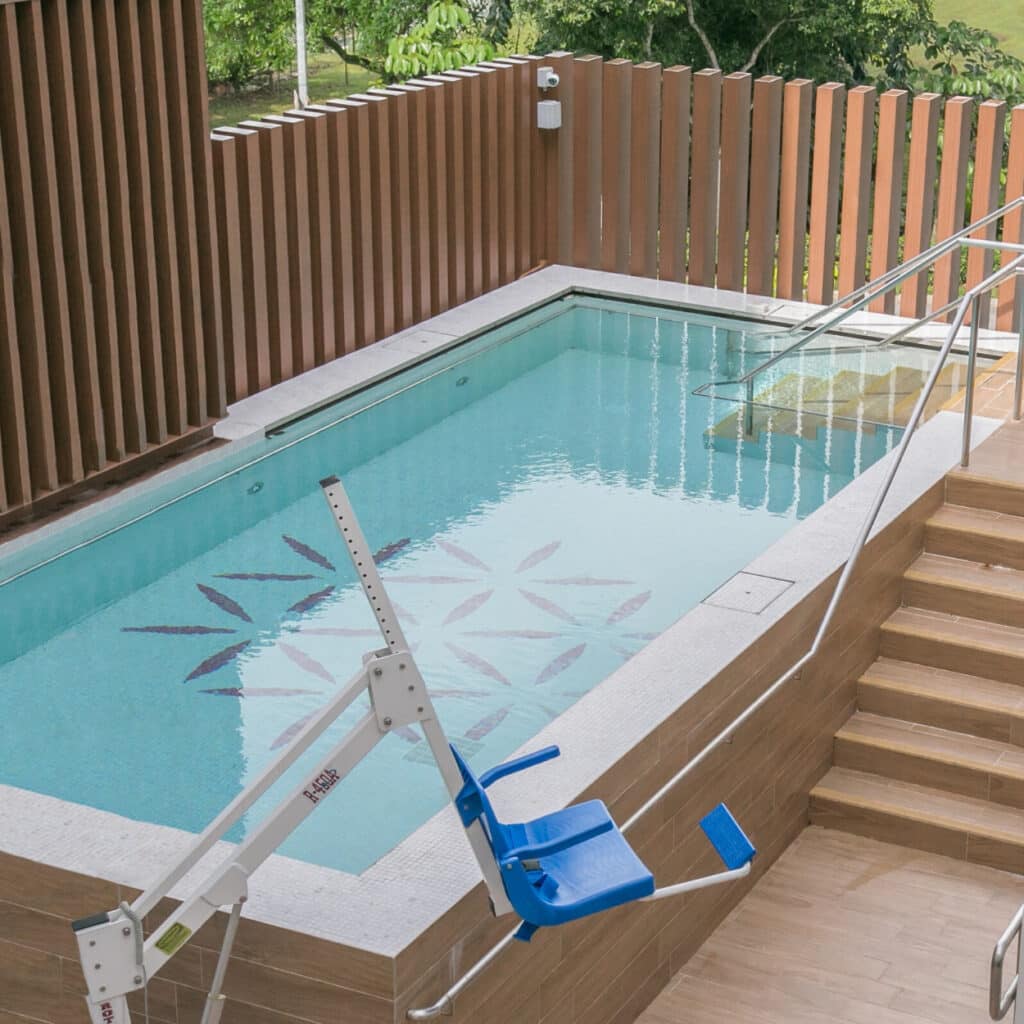 The temperature-controlled, outdoor hydrotherapy pool is accessed by an open terrace. Each hydrotherapy session is led by two members of the allied healthcare team; a physiotherapist and an assistant. The buoyancy of water supports your weight whilst allowing body resistance exercise to improve muscle strength. Exercises are tailored to individual needs to allow a gradual build-up of strength.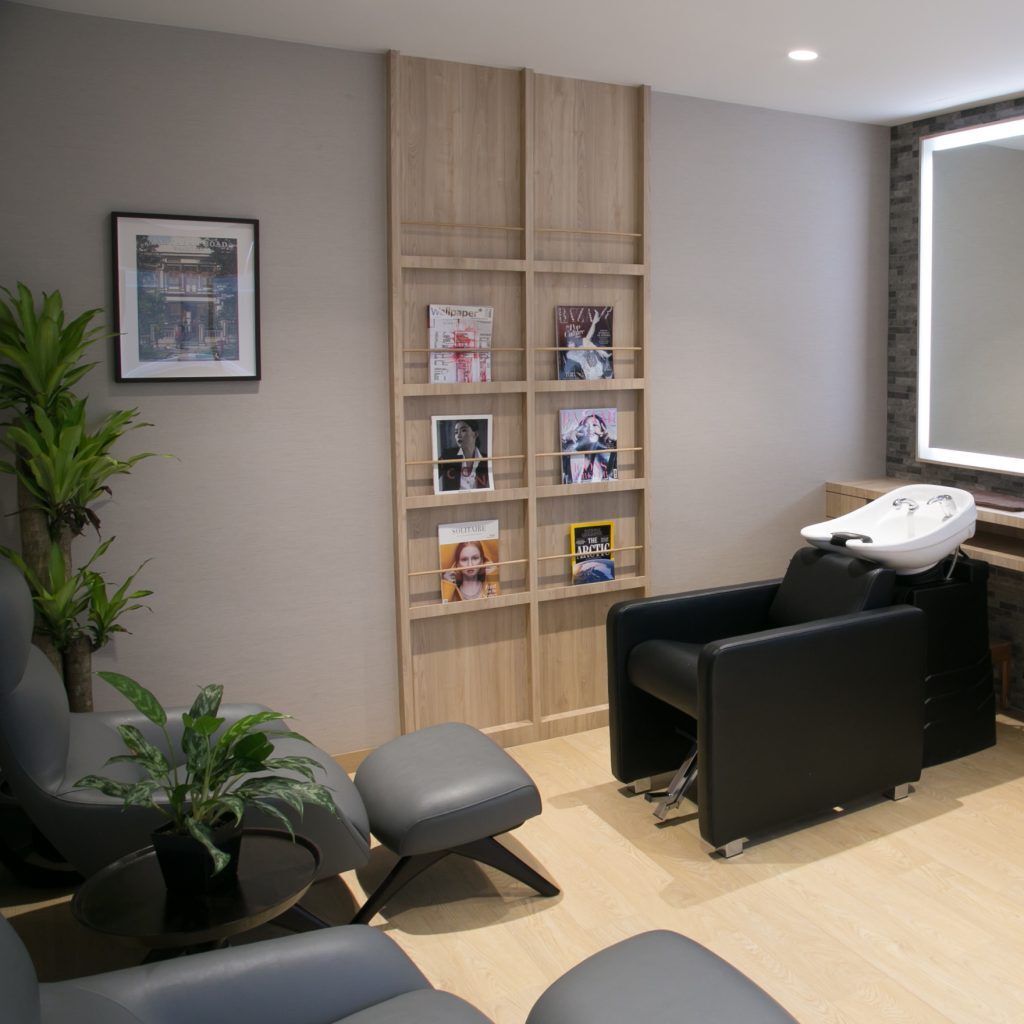 The lifestyle salon offers the luxury and convenience of private hair and beauty treatments. Hair styling, nail treatments and massages are available on our well-being menu. The concept of Allium Care Suites wellness represents renewal and harmony within the self, and it is this perspective that our well-being menu pursues to inspire within our residents.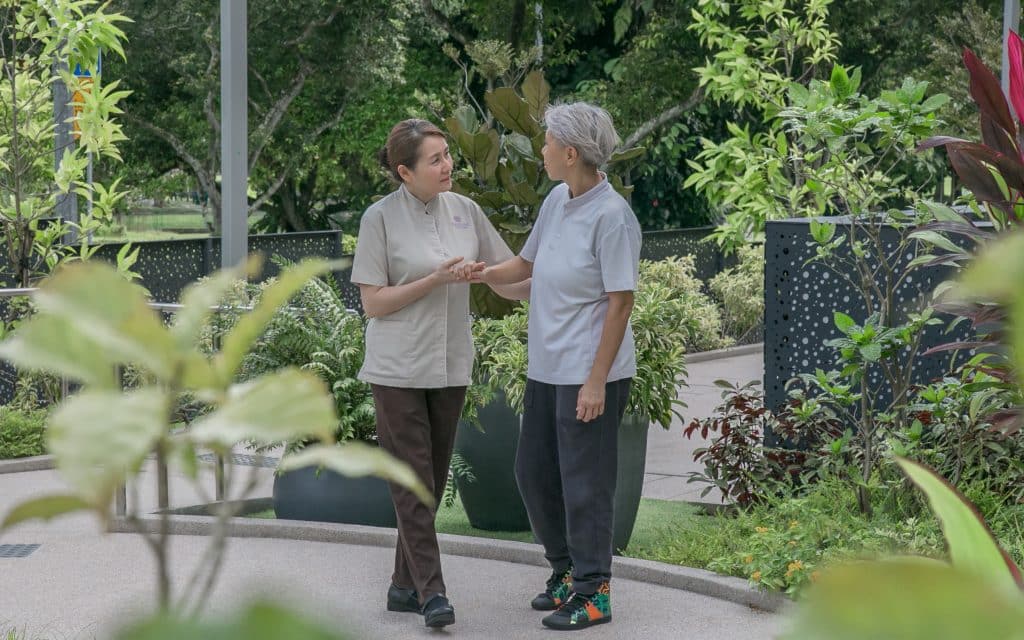 The garden pathways are the perfect setting for morning and sundown walks, rehabilitation sessions and social engagement. The visual stimulation of the surrounding verdant landscape provides a connection to nature and improves physical, cognitive and psychological wellness.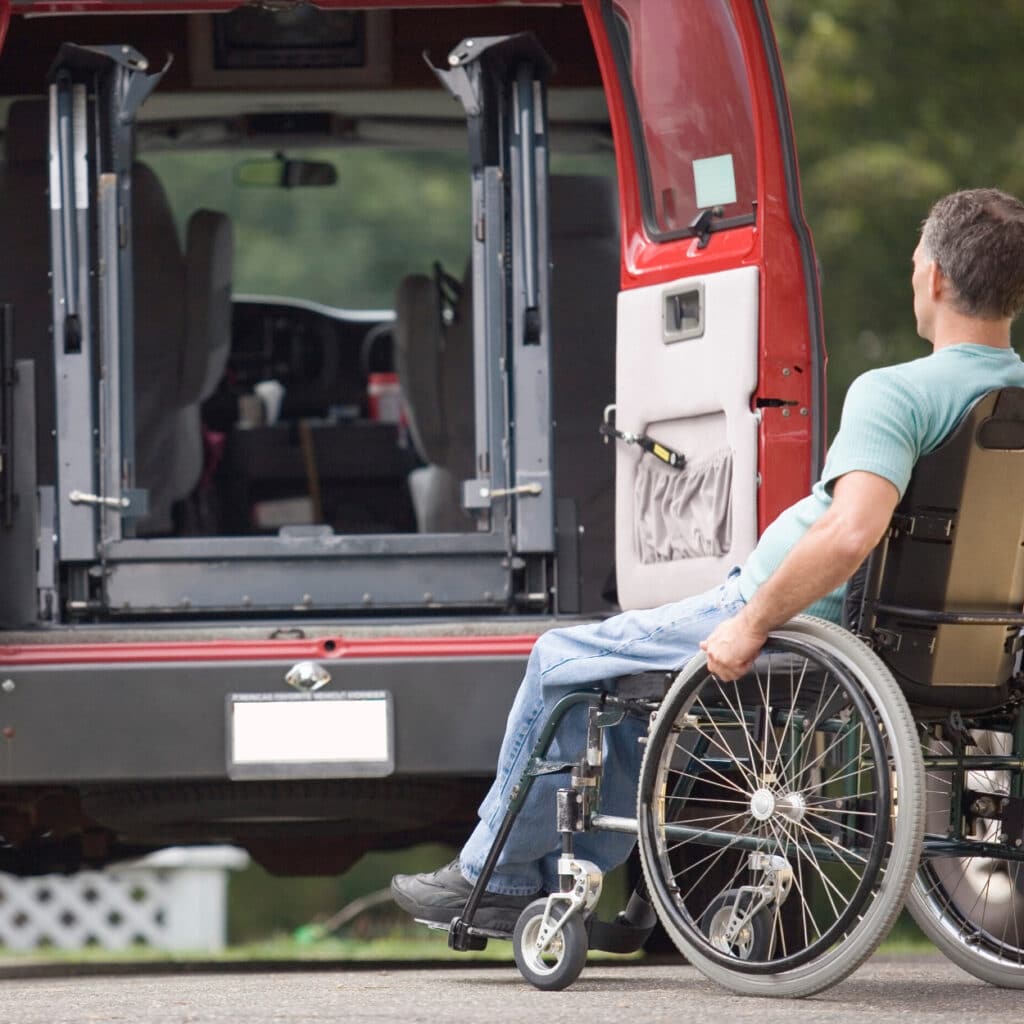 An optional moving-in service provides ease and convenience and takes care of the challenges associated with administrative duties for long-staying residents.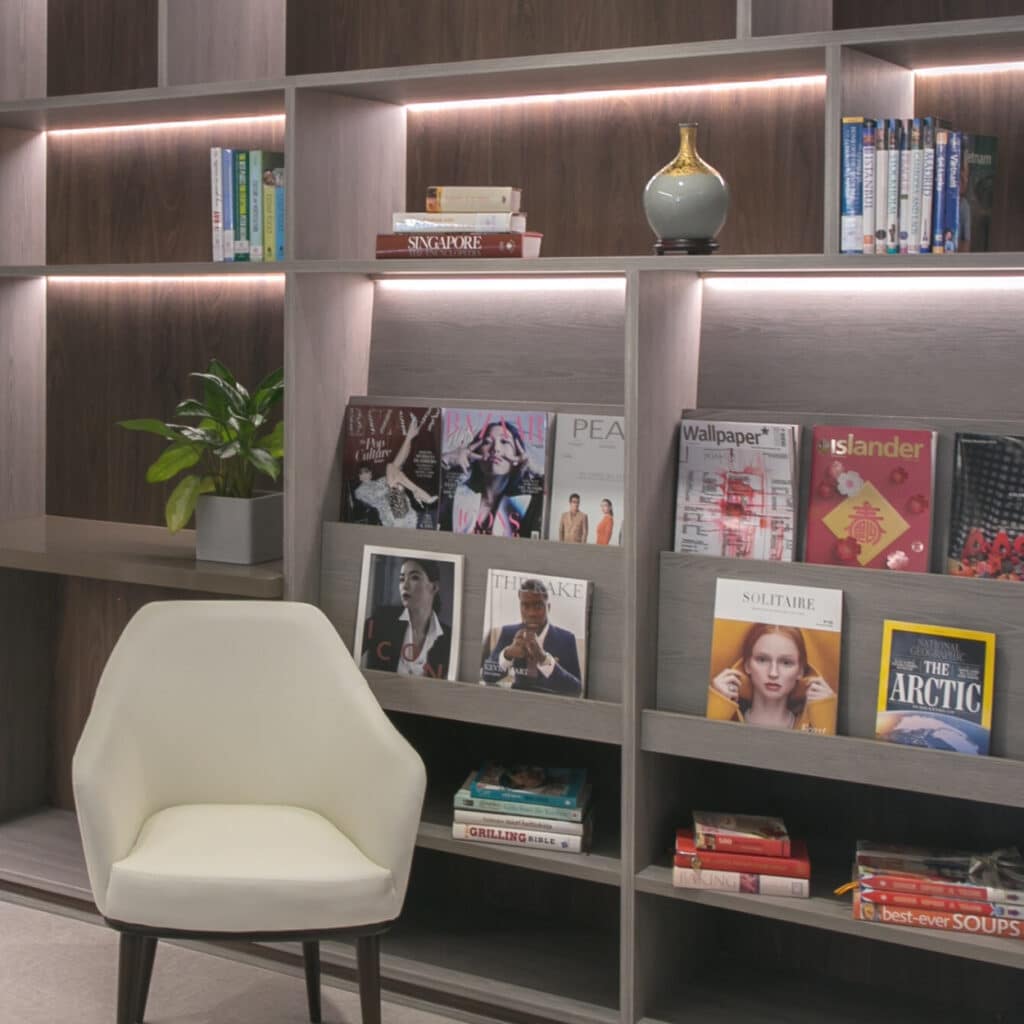 Reading corners are located at every household with carefully selected reading materials to suit different interests.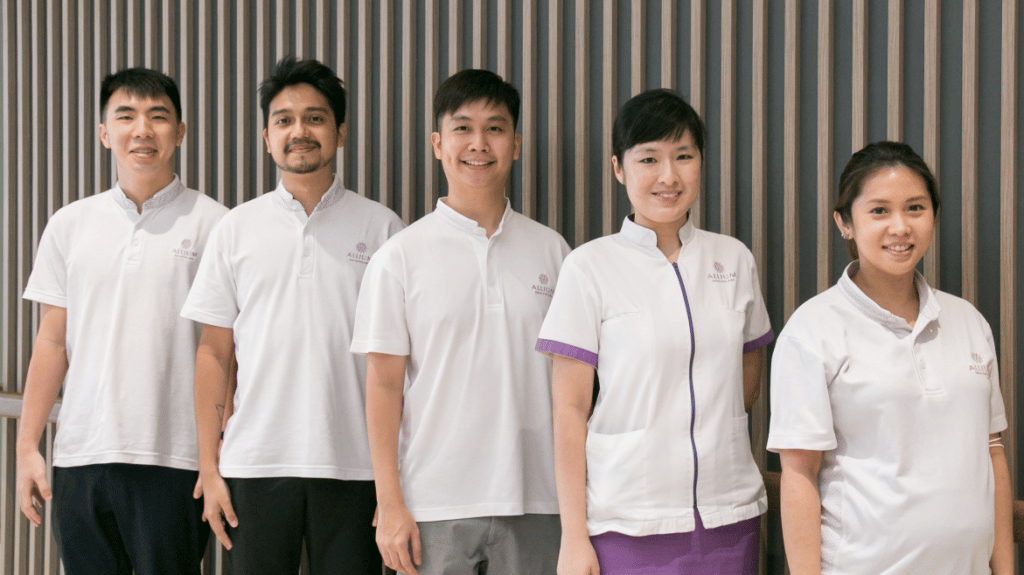 Nurses and Care Concierges are the hospitality of Allium Care Suites. Our care philosophy provides nurses and Care Concierges as and when you require alongside consultation rooms for visiting doctors and therapists. Together, we deliver positive clinical outcome through collaborations with our interconnected healthcare network. 
Our Care Concierges work closely with you to address your daily needs. They take care of your physical and mental well-being as well as coordinate expert care where it matters. Your Care Concierge helps to assist in activities of daily living and perform basic clinical tasks such as taking vital signs, temperature and simple wound dressing. They supervise and engage you in psychosocial activities such as cooking, board games, and art and crafts interests. 
Our nurses have undergone layers of extensive training in both healthcare and hospitality. They are trained to provide full care provision administered discreetly in the privacy of your bedroom or comfortable household.
As you grow with us and your needs change, we adapt to provide you with the best healthcare experience possible.
At Allium Care Suites, partnership with our residents and their families is at the heart of our care model. Our primary responsibility is to support you to live the life you want with a spectrum of specialist services. How you feel in our care is what truly matters. Welcome to a new world of residential care.