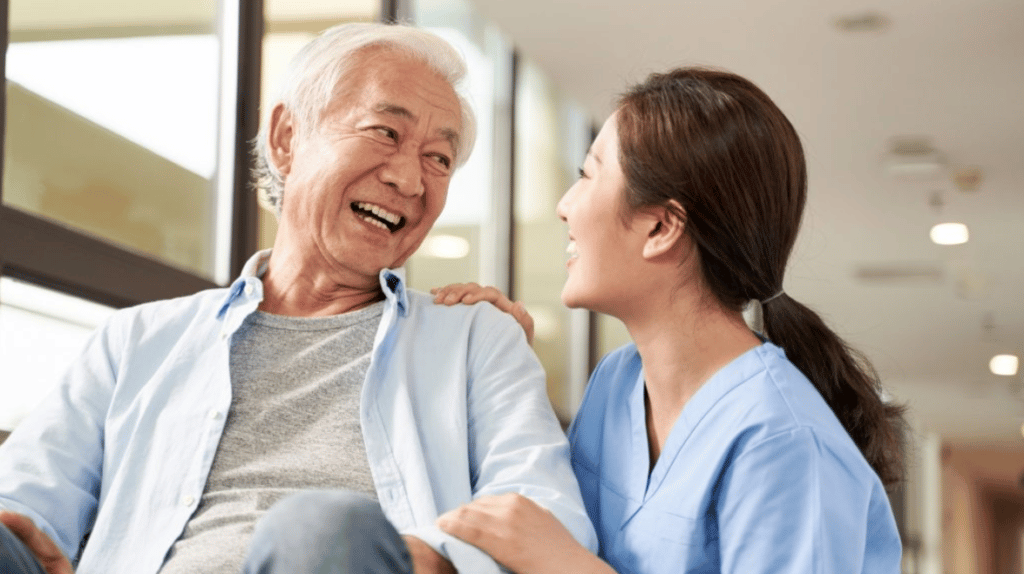 We care for individuals living with dementia every day. We understand that dementia affects each person differently. Our integrated care plan supports the needs of each individual, enabling a life of purpose in a homely environment with the
assurance of continual care and meaningful activities. 
Our person-centered care model delivers a holistic and integrative approach in providing quality care that is focused on individual lifestyle and recreational preferences. Care plans adopt a multi-faceted approach that supports each elder medically, psychologically and spiritually. Our care philosophy builds meaningful relationships, empowering elders with dementia to remain active in the community to the best of their ability.
Meticulously designed to complement their natural settings, our dementia care suites are furnished in soft, warm hues to minimise sensory overstimulation.
Everywhere you look, the highest standards of dementia care ergonomics promote well-being and functionality. Our user-centered design delivery includes clear wardrobe doors, colour coded bathroom fittings, light switches and light panels, for ease of vignette recognition.
Led by our Care Team who are specifically trained in dementia care and management, our care therapy includes general monitoring, assistance with activities of daily living (ADL) and exercises to promote independence and improve cognitive function.
Registered nurses are available, 24 hours a day, together with a team of Care Concierges. Together, they nurture social, physical and mental well-being and build connected relationships with each resident.
Roadblocks to verbal communication laid by dementia are bypassed through the artistic process, and individuals can express themselves through the art. Concentration and attention improves, and patients are often easier to care for even when the therapy is over.
Art therapy and music reminiscence are known to produce positive results in the treatment and prevention of cognitive decline. Creative therapy at Allium Care Suites inspires new perspectives and explores various therapeutic forms including physical activities, gardening, floral design, culinary sessions and virtual reality games, with a focus on multisensory stimulation for improved vestibular, visual, emotional and auditory awareness.