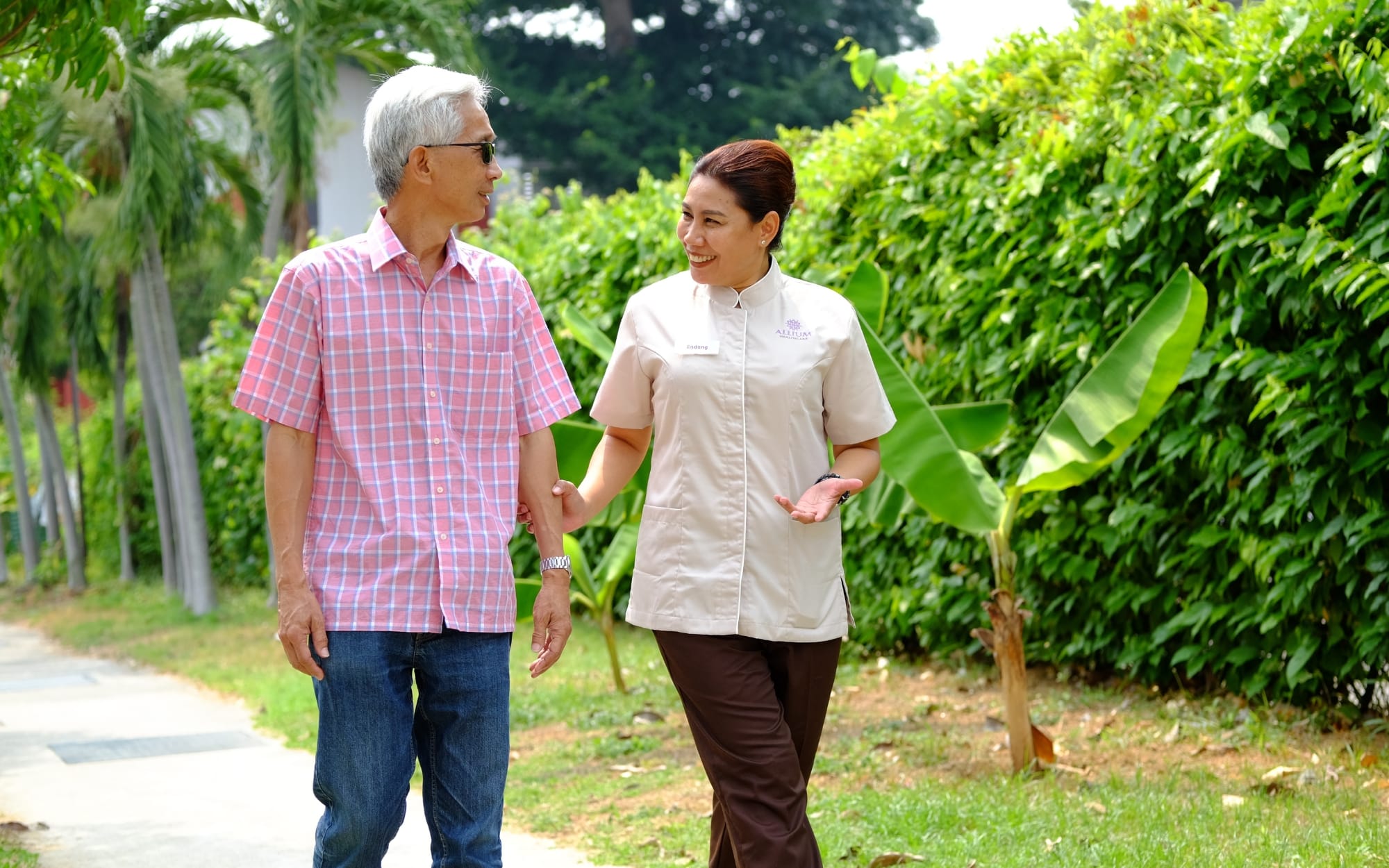 At Allium Healthcare, we believe that aged care should be tailored to individual lifestyles enabling a fulfilling and meaningful life. Our focus is on optimising your physical and functional capabilities through Function Focused Care. 
Our care model not only provides the hardware to care of our elderly but also the heartware within our programs to promote active ageing and involvement of your family, friends and community. 
Allium Healthcare brings together the dualities of hospitality and healthcare; individuality and community; heartware and hardware. 
At Allium Healthcare, we encourage expression of freedom, choice and autonomy. We foster a sense of empowerment and support your decision making process to give you a sense of belonging in our Allium Healthcare community. As you grow with us and your needs change, we adapt to provide you with the best healthcare experience possible. 
The Allium Healthcare model benefits from extensive experience as an operator of nursing homes in Singapore and Australia. We believe in sustaining an inquisitive culture of lifelong learning with continuous growth through practice. Our Care Team receive layers of comprehensive training, reinforced by specialised, ongoing training, to deliver safe, high-quality and reliable care.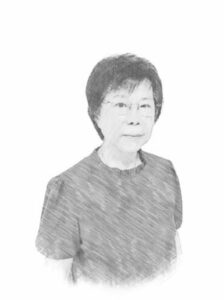 SENIOR CONSULTANT, CLINICAL GOVERNANCE


Chua Gek Choo
Mdm Chua brings to Allium Care Suites over 50 years of clinical experience in restructured hospitals in Singapore. Her appointments include Assistant Director of Nursing at National University Hospital, Deputy Director of Nursing at Alexandra Hospital and Khoo Teck Puat Hospital, and Director of Nursing at Yishun Community Hospital.
She received the President's Award for Nurses in 2008, the Exemplary Leader Award for Public Sector Transformation (PST) in 2019, and the National Healthcare Group Outstanding Citizenship Award in 2022.
Mdm Chua holds a Bachelor of Health Sciences (Nursing) and Certificate in Intensive Care. She has a Postgraduate Diploma of Teaching in Higher Education from National Institute of Education, Nanyang Technological University. As a nursing lead in managing change in clinical practice to improve care, Mdm Chua has served as a member, chairperson and an advisor at various hospital quality committees.
Mdm Chua will provide visible leadership in delivering the strategic direction set by the governing body to enhance the quality and safety culture at Allium Care Suites.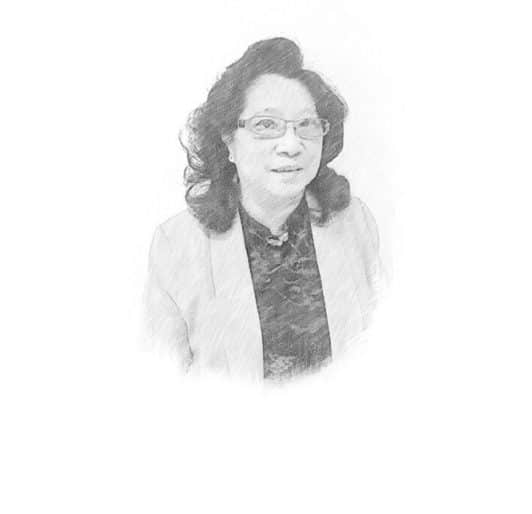 HEAD OF NURSING


Christina Loh
Christina has more than 40 years of nursing and nursing education experience in varied healthcare settings in Singapore and internationally. Christina is constantly inspired to drive changes in the healthcare and community sector, inculcating values and capability building to achieve quality nursing standards.
She has received many national awards for outstanding contributions to nursing care including Gold Award for Intermediate and Long-Term Care (ILTC) Excellence, Merit Award from Singapore Medical Association and Nurse's Merit Award from the Ministry of Health. Notably, the honour of Serving Sister of St. John Award from Her Majesty the Queen.
Christina has a Bachelor of Nursing (Melbourne), Certificate in General Nursing and Diploma in Training Management. Other achievements include Teach English to Speaker of Other Languages (TESOL, Melbourne), Cardiopulmonary Resuscitation Certified Chief Instructor, Advanced Certificate in Training and Assessing (ACTA), and End-of-Life Nursing Education Consortium (ELNEC Core) Trainer.
As the Head of Nursing, Christina will lead Allium Care Suites in raising the bar of operational and nursing excellence.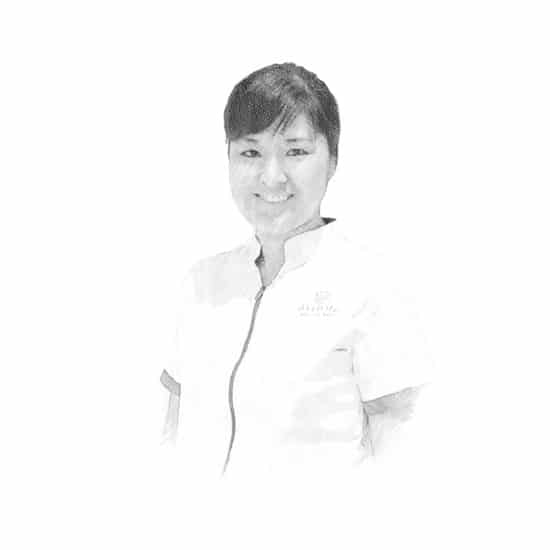 SENIOR NURSE MANAGER


Regina Lee
Regina brings extensive experience in community care and acute care nursing to Allium Care Suites. With 13 years' experience in nursing care, Regina held leadership roles caring for the elderly in the integrated long-term care sector. She participated in various quality improvement initiatives, clinical governance and setting up of new clinical services in healthcare institutions.
Regina received the Silver Award for Intermediate and Long-Term Care (ILTC) Excellence, and holds the Certificate in Clinical Governance from the Australasian Institute of Clinical Governance (AICG), and Certification in Infection Control (CIC) from the Certification Board of Infection Control and Epidemiology (CBIC).
She graduated with a Diploma in Nursing with Merit and received the Bronze Medal of her graduating cohort and was awarded the SingHealth-KKH top NYP student sponsorship award. Regina has a Bachelor's Degree in Nursing and a Master's Degree of Science (Clinical Leadership) from Curtin University.
At Allium Care Suites, Regina's dedication and competencies ensures daily nursing operations, in collaboration with our multidisciplinary team, are delivered to meet high-quality, long-term care plans.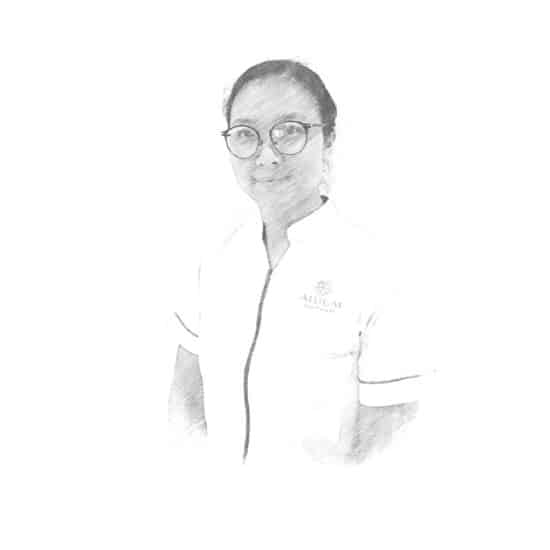 NURSE CLINICIAN


Erica Wu Yun
Erica brings 15 years of experience in emergency care and cardiac nursing. At Allium Care Suites, she is the clinical lead for eldercare, palliative care and wound management. Erica's responsibilities include coordinating, implementing and evaluating client care plans, providing an integrative and multidisciplinary treatment approach that helps our elders maintain physical, mental and emotional health. Working closely with our Head of Nursing, Erica plays an important role in ensuring high quality of care delivery at Allium Care Suites.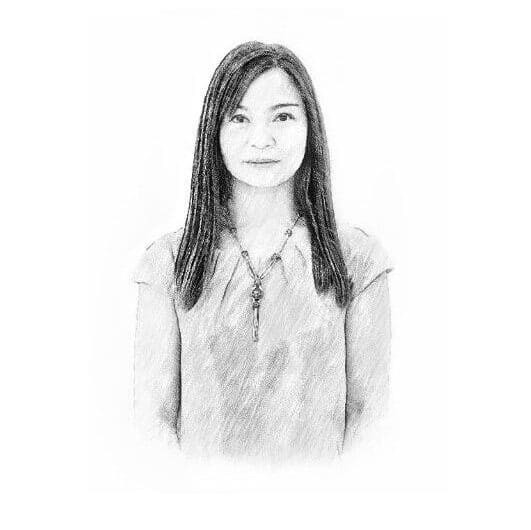 HEAD OF HOSPITALITY


Selina Lamsa
Selina has over 20 years of extensive experience in the airlines services, hospitality and healthcare sectors. She held senior and operational roles in luxury hotels including The Fullerton Hotel and Royal Plaza on Scotts before moving onto eldercare.
Selina was formerly the Head of Operations at Hovi Care Singapore, working with the nursing and recruitment departments to ensure the smooth flow of daily operations, and in the planning and implementation of new business initiatives.
She holds a Bachelor of Hospitality from Haaga-Helia University, Finland and received the Singapore Experience Award 2009 and Outstanding Employee of the Year 2000 during her tenure with hotels.
At Allium Healthcare, Selina will lead the hospitality team in continuous improvement of operation processes and service quality and plays a key role in coaching and nurturing the hospitality staff to deliver consistent, exceptional service.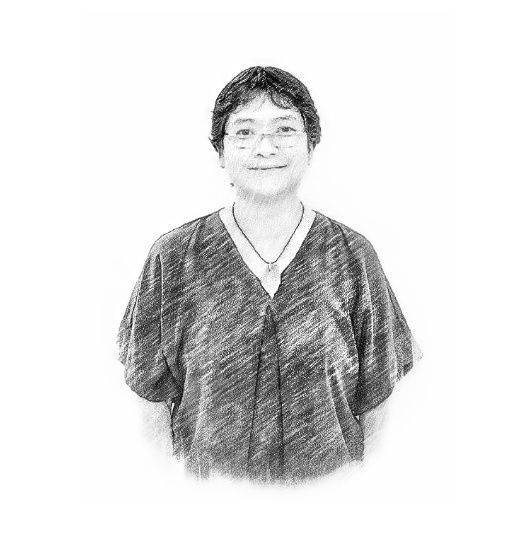 SENIOR PRINCIPAL DIETITIAN
FOOD SERVICE FOR OLDER ADULTS SPECIALIST


Mary-ann Chiam
Mary-ann's current responsibilities at Allium Healthcare include assessment of nutritional needs, development and implementation of nutrition programmes for our clients.
Mary-ann has 22 years of clinical knowledge of specialised dietetic products. She managed the Dietetics and Food Service Department, leading the team in promoting healthy, nutritious eating habits, and appropriate dietary modifications to the residents at Intermediate and Long-Term Care (ILTC) institutions.
As a Senior Dietitian at the Singapore General Hospital (SGH) for nine years, Mary-ann led the Food Service Staff in continuous Quality Improvement projects. At Bright Vision Hospital, she led a team of 17 food service staff and 4 dietitians as the Principal Dietitian and Food Services Manager.
Mary-ann has a Master's Degree in Nutrition and Dietetics from Deakin University and a BSc (Hons) in Biochemistry. Notably, she is a member of Enterprise Spring Technical Committee on Nutrition for Older Adults.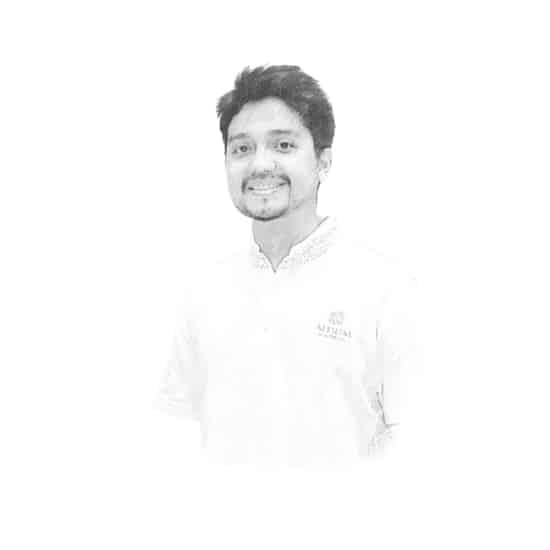 SENIOR PHYSIOTHERAPIST


Marcus Tow
Marcus is registered with the Allied Health Professions Council and has a Bachelor of Science (Physiotherapy) with Honours jointly awarded by the Singapore Institute of Technology and Trinity College Dublin. He has extensive experience in varied settings including hospitals, clinics, nursing homes and rehabilitation centres, working across multiple specialities including neuro-rehabilitation, geriatrics, pediatrics, orthopaedics, women's health, palliative care and dementia care. A qualified supervisor with the Allied Health Professions Council, Marcus is also a chairperson of the Falls Prevention Committee.
At Allium Care Suites, Marcus manages a diverse group of clients and develops partnerships to meet their rehabilitation goals. He is additionally a clinical educator involved in training and developing staff competency.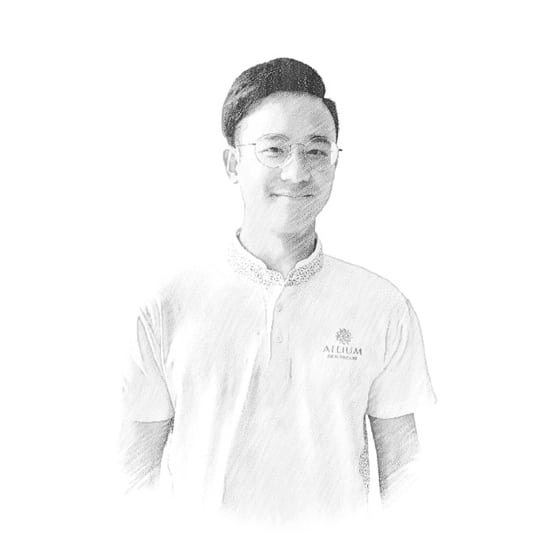 OCCUPATIONAL THERAPIST


Wong Hai Song
Hai Song graduated from Nanyang Polytechnic with a Diploma in Occupational Therapy, and has a Postgraduate Certificate in Elder Health and Rehabilitation from the Singapore Institute of Technology. Registered with the Allied Health Professional Council, Hai Song has experience across inpatient and outpatient settings. His expertise in rehabilitation for older adults include cognitive impairment, medical, orthopedic and neurological conditions.
At Allium Care Suites, Hai Song has a key role in helping our clients maintain, recover or improve skills for increased performance and participation in meaningful activities tailored to individual needs and preferences.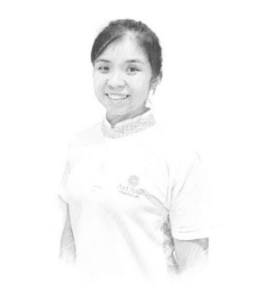 SENIOR PHYSIOTHERAPIST


Chermine Tan
Chermine joins us with experience in both public and private sectors. At Sengkang General Hospital, she worked in various specialities including inpatient geriatrics, orthopaedic and general surgery, and outpatient musculoskeletal and geriatrics. Prior to Allium Care Suites, Chermine's tenure at a private clinic included musculoskeletal, geriatrics, sports and chronic pain physiotherapy.
Chermine graduated with an Honours degree in Bachelor of Science in Physiotherapy from the Singapore of Technology and Trinity College Dublin. She is registered with the Allied Health Professions Council.
Chermine has an integral role in fulfilling the full potential of our residents' functional capabilities, improving quality of life through therapy.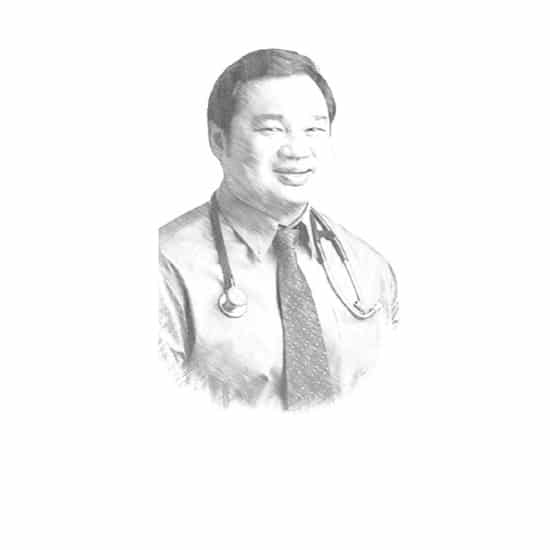 MEDICAL DOCTOR


Dr Jason Tan
Dr Tan specialises in diagnosing and treating elderly clients with complex medical conditions. As the medical doctor at Allium Healthcare, he leads the provision of medical care in collaboration with the clinical team. He brings quality geriatric care to clients through the development of care plans, medication prescription and medication management review. He has more than 17 years of medical experience in Geriatric Medicine and Emergency Medicine in Changi General Hospital, Khoo Teck Puat Hospital, St Andrew's Community Hospital, Econ Healthcare and Red Cross Home. During his appointment at St Andrew's Committee Hospital and Changi General Hospital, he led innovative programmes to improve care, spearheading the Cardiac Rehabilitation Programme, and chaired the Clinical Protocols Committee. Dr Tan received his Bachelor of Medicine and Bachelor of Surgery (MBBS) from the National University of Singapore (NUS) and has a Graduate Diploma in Geriatric Medicine and Post-Graduate in Palliative Medicine.