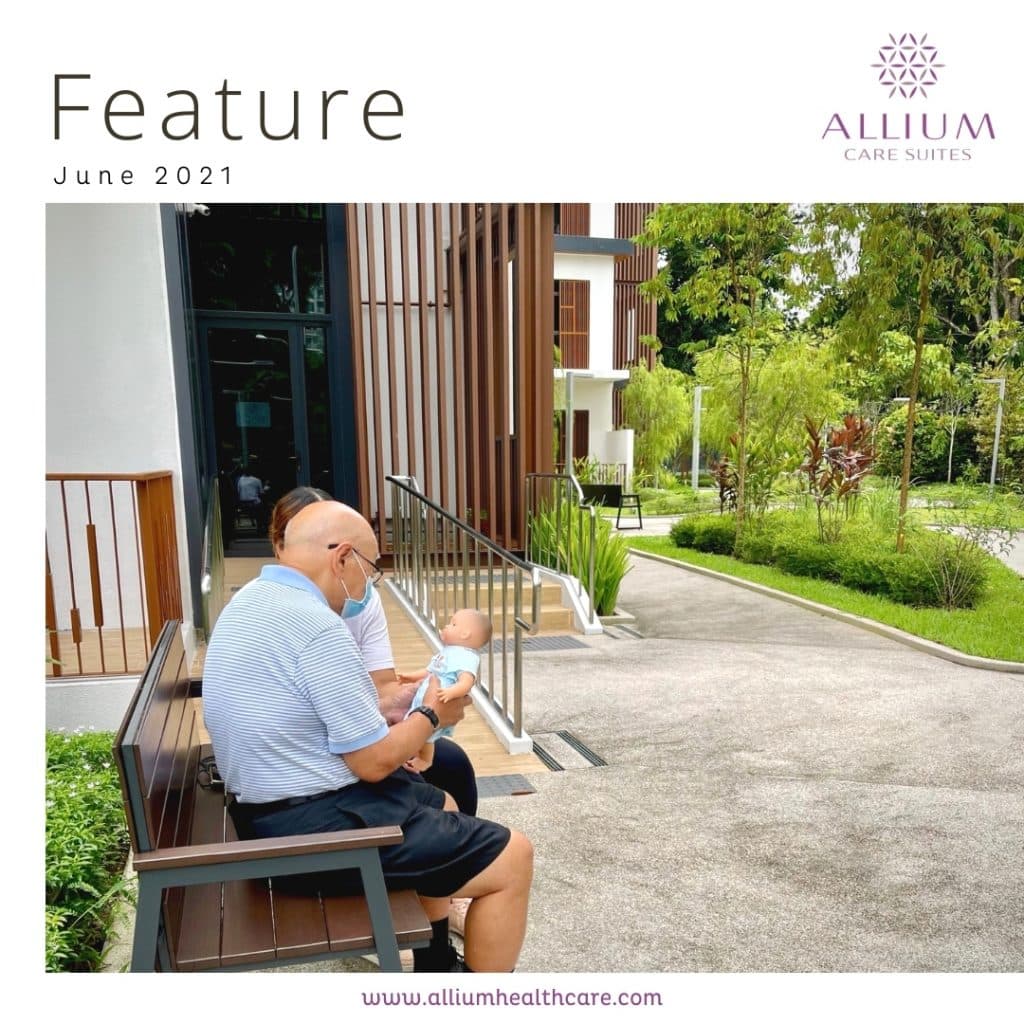 To encourage his reality orientation, our rehabilitation team labelled Mr L's environment, creating a systematic framework to help him organise belongings, and developed a daily routine of activities.
With consistent, empathic validation, and a continuous passage of conversations, Mr L's anxiety reduced significantly as he acclimatised to his new environment. The provision of a lifelike baby doll as a therapeutic tool is another positive intervention for Mr L, addressing his needs for attachment, thereby engaging his paternal instincts.
To further his sense of purpose, the team welcomed Mr L as a volunteer, assisting with portering fellow residents and conversations. Mr L is also a spirited member of our Gentlemen's Club, enjoying strategic games of carrom and creative pursuits with others with similar conditions.
At Allium Care Suites, we build meaningful relationships with each and every elder to achieve restorative change for a fulfilling lifestyle.