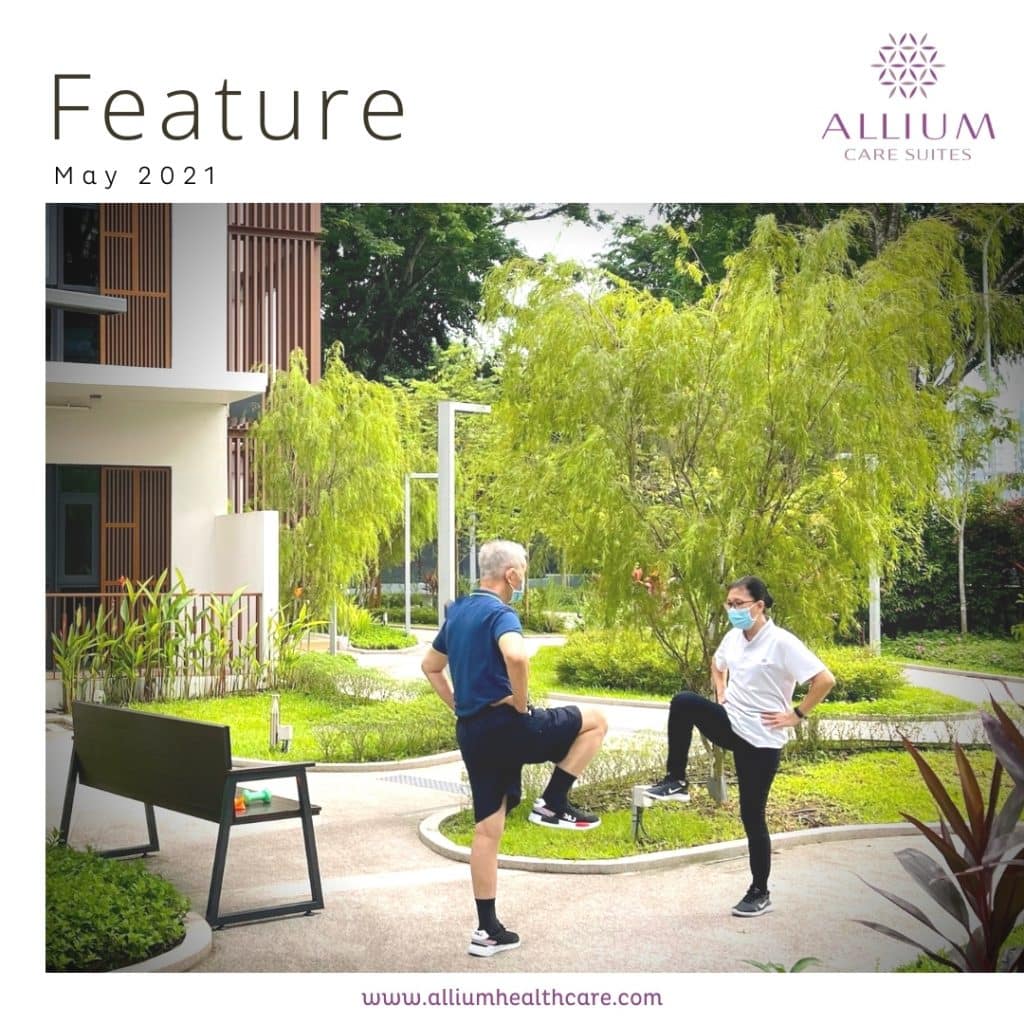 To encourage his sense of control on a daily basis, our therapists engaged Mr G in casual conversations and facilitated him to exhibit his abilities within daily activities. In the context of a therapeutic and empathic environment, Mr G started feeling supported and valued. On occasions, he expressed feelings of regaining a sense of purpose where his fine surgical skills were channelled to cooking and gardening activities. Mr G's cognitive scores improved with daily compensatory training, and his attention span and interest in his social environment increased considerably.
Today, Mr G is a proud member of our Gentlemen's Club, enjoying carrom games and physical pursuits with others with similar conditions. A gentleman of quiet disposition, Mr G now enjoys light-hearted banter with his new friends.
Dementia affects the mind but it will not impact the heart. At Allium Care Suites, we have a curious dedication and commitment to explore rehabilitative means to empower you. We care for you with wellness at the core of our care delivery.