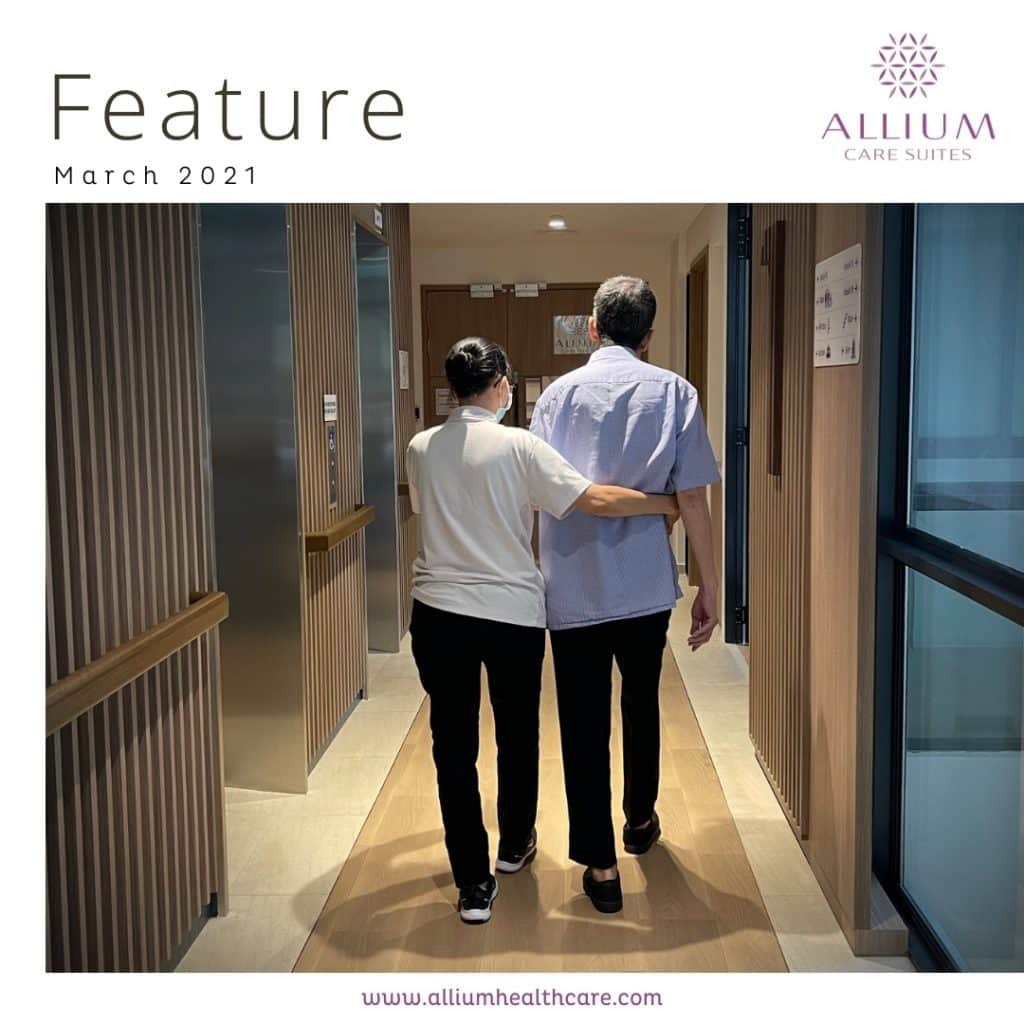 At the start, Mr C required maximal assistance for mobility with a walking aid. He was unable to self-feed and required nasogastric tube feeding. Mr C often slept all day and felt too fatigued to participate in group activities.
Mr C's rehabilitation programme was meticulously planned around his medication and feeding schedule. To build his physical strength, Mr C was introduced to daily morning group exercises and individualised physiotherapy and occupational therapy sessions.
It was a momentous development three months later for our team of doctors, speech therapist and dietitian when Mr C transitioned from nasogastric tube to oral feeding.
As his physical strength improved, Mr C became increasingly alert and his participation in group activities expanded to include weekly badminton and bowling sessions. On good days, he walks without a walking aid under close supervision.
Today, you will often find Mr C walking to the TV area and enjoying lunch with his new friends. Self-feeding may appear a simple function but for Mr C, it was a challenging endeavour he overcame through progressive therapy.
At Allium Care Suites, we do what we do because we know what a miracle you are.