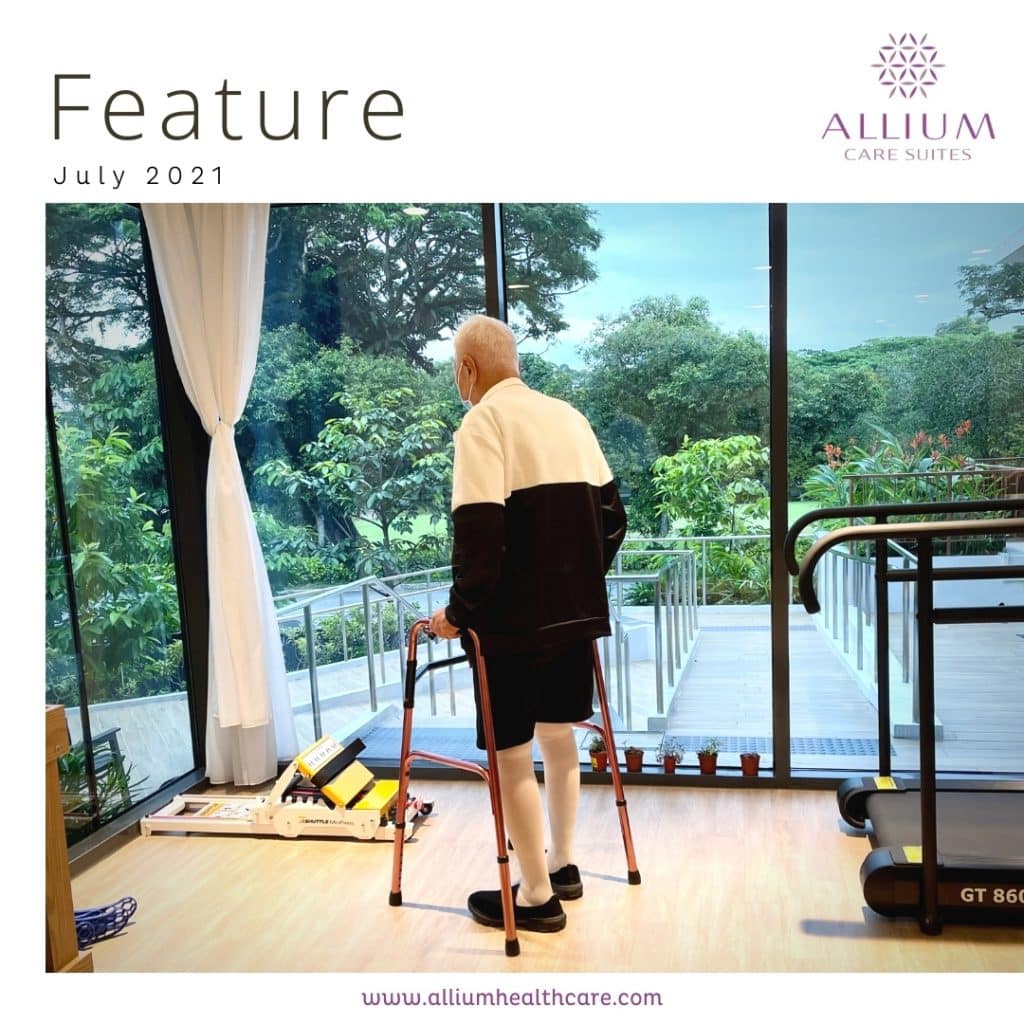 Over 4 weeks of daily rehabilitation, Mr D transitioned to a quad stick and demonstrated the ability to walk, full weight bearing, a considerable distance. To encourage Mr D's participation in cognitive activities, a range of indoor and outdoor activities were carefully selected and modified to befit his personal interests.
It was a powerful, emotional affirmation when the team received satisfactory results on Mr D's X-ray report. Accordingly, his cognitive scores, attention and problem-solving skills reflected notable improvement. With such strong indicators of improvement, Mr D's family were delighted to receive him home.
Today, Mr D continues his rehabilitative journey at Allium Care Studio, participating in our physiotherapy and dementia day care programmes.
Reablement following surgery is a delicate passage requiring experience, expertise and emotional support. At Allium Care Suites, rehabilitation dimensions coordinate to advance your journey to functional wellness.